Neil Ducharme's construction career actually began in high school when he started to build custom homes for his Uncle's construction company. Even at a young age, he familiarized himself with the industry and was responsible for framing, siding, roofing and finish work of custom built homes.
Neil holds a B.S. degree in Construction Management from Roger Williams University (Rhode Island). While obtaining his degree, he held a foreman position for J&M Construction, where he was responsible for building and renovating corporate offices and commercial buildings in downtown Providence, RI.
Upon graduation, Neil interned for the prestigious company, O. Ahlborg & Sons, where he quickly advanced to the level of Project Manager. His resume with the company boasts several municipal court buildings, police and fire stations, elementary and middle schools, residential elderly housing and a Minor League Baseball Stadium (McCoy, Pawtucket, RI). These projects had budgets that ranged from $2 million to $37 million dollars. After relocating to New Jersey, Neil was offered a position as Project Manager for Edgewood Properties in Piscataway, NJ. In just two years, he oversaw the construction and opening of a $27 million dollar, 192 unit apartment complex in Neptune, NJ with amenities that include a Clubhouse and Pool. Neil Ducharme has successfully transformed his valuable industry experience into his own company, RALCO Builders. Under Neil's direction, RALCO Builders has developed an impeccable reputation for expertise, superior workmanship and client satisfaction. And although his past clients are eager to provide references, Neil never rests on past performance. He continues to offer every client his brand of personalized service, uncompromised integrity and ultimate project success. Each project is treated just as if Neil was going to live there with his own family.
Your home is as individual and unique as you are. We commit to take the time to understand what is most important to you. It is through this understanding that RALCO Builders lays the foundation of our service to you. From design, to ground breaking, right through final inspection, our goal is to understand your every need and desire and to apply our expertise and guidance to make your vision a reality. We also commit to pass on to you the benefits of our outstanding reputation in the industry. Our relationship with local, national and international suppliers ensures that you get the best availability and price for materials while our network of subcontractors enables RALCO to provide you with integrated solutions and comprehensive packages for your home. No dream is too small, no ambition too large. At RALCO Builders, what matters most is giving your home your own personal touch.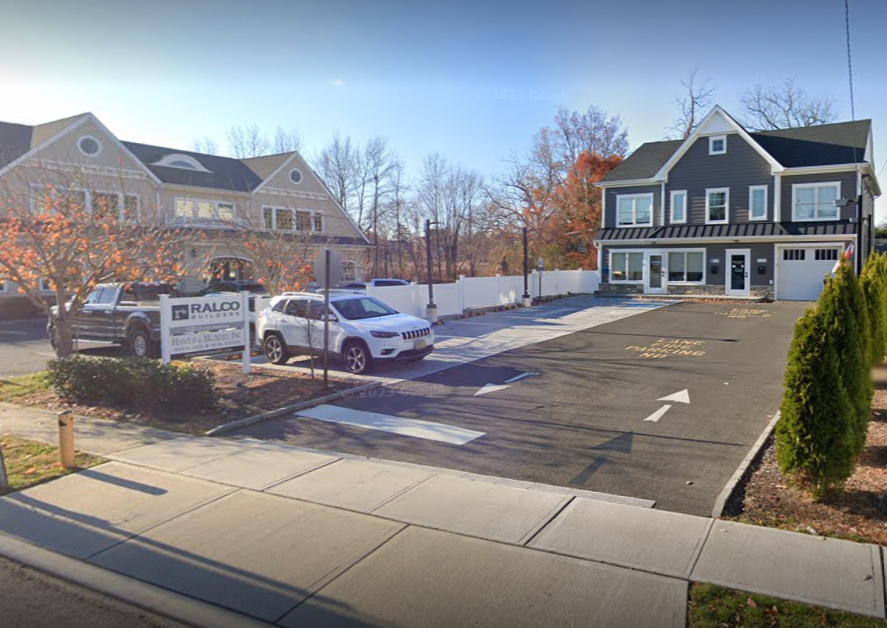 Our Most Important Home...Is Yours!
RALCO Builder's Commitment to Every Client
Take A Walk Around Manasquan. On Block After Block You'll See New Homes Being Built In Various Sizes, Shapes And Styles. Needless To Say, There Are Countless Contractors At Work And The Competition Is Stiff. Do Your Research And Find Out Which Houses Have Been Built And Are Currently Under Construction By RALCO Builders. You'll Find Their Work Is More Than A Notch Above Their Competition In The Quality Of Work And Materials. What's More The Experience Of Building Your Home, Which Can Be Challenging, Frustrating, And At Times Discouraging, Is Simplified Be The Staff At RALCO From Neil, To Vinny, To Joanne And The Various Subcontractors Who Make It All Happen. Neil And Vinny Are On The Site Every Day And Joanne Is In The Office Working With Suppliers And The Subcontractors To Keep Them On Schedule. We're Extremely Pleased With Our New Home In Manasquan And Are Happy We Chose RALCO From The Dozen Builders, Modular And Stick Whom We Consulted. Choose RALCO For Your Home.
RALCO Builders dedication to building and remodeling quality homes and guaranteeing long term customer service isn't just something our employees will say. Our past customers are an important part of the RALCO Builder's family and share their experience working with RALCO Builders during their construction projects.
"In the fall of 2008, my wife and I began the project of our lifetime, building our dream beach house. This project was both exciting and daunting. Besides the most expensive purchase we have ever made, the decsions that needed to be made were overwhelming. We were very fortunate to have hired RALCO Builders and Neil Ducharme to be our contractor. Ellen and I feel the same, and more about the experience we have had with you. And as you know, you can always have a prospective customer call, or stop by for a rave review."
Wyckoff Avenue
Manasquan, New Jersey
RALCO (Neil Ducharme) did a complete "down to the studs" renovation of our 100 year old Jersey Cape in Manasquan. Our vision was to update our home without losing the integrity and feeling of an older home. We had several local contractors provide estimates, almost all of whom had more "experience" than Neil. But after checking references for each one, we quickly felt that Neil was the right choice. The three big factors for us were workmanship, budget and timing. All of Neil's references glowed about his work, the fact he finished on time and was at or close to budget. The fact the he grew up in Rhode Island working on homes much older than ours made us feel comfortable too.
We had professional architectural plans that we thought were "perfect" but even before the project began, Neil pointed out some "obvious" flaws and began to suggest alternatives that he thought better fit our vision for the house. Even after the renovation was underway, Neil made other changes/enhancements to maximize spaces, enhance lighting and provide other resolutions before expensive change orders were necessary. He was experienced in dealing with whatever curveball our old house threw his way. Neil's attention to detail and organization was quickly evident as well as his vision for the finished project. These qualities keep projects moving and enable him to hit deadlines. We were provided regular status updates and had a good level of communication. Sometimes, it is difficult for the homeowner to see the finish line but Neil was good at assuaging our concerns and being patient with us.
In the end, our dream home was finished precisely on-time and on-budget, well exceeding our expectations. Thanks Neil